Summary. Island Delight's office sampling campaign was a hit! With 82% intending to buy their Authentic Jamaican Patties, customers praised the great taste, texture, and spice kick. Reviews confirmed the patties' delightful surprise and buzz-generating impact.
Island Delight partakes in office sampling to get a feel for consumer interest
In February 2023, Island Delight collaborated with Work Perk – an employee reward program who sends free samples to office workers – providing Vegetable, Jerk Chicken and Jerk Beef patties to a host of excited office employees.
The motive behind this office sampling campaign was to understand brand awareness and discover what various people in different geographical areas thought about a selection of our patties. Work Perk arranged for 24 companies across London and Manchester to be involved in an Island Delight tasting spree, with all participants being between 24 and 55 years old.
Capturing key information with questionnaire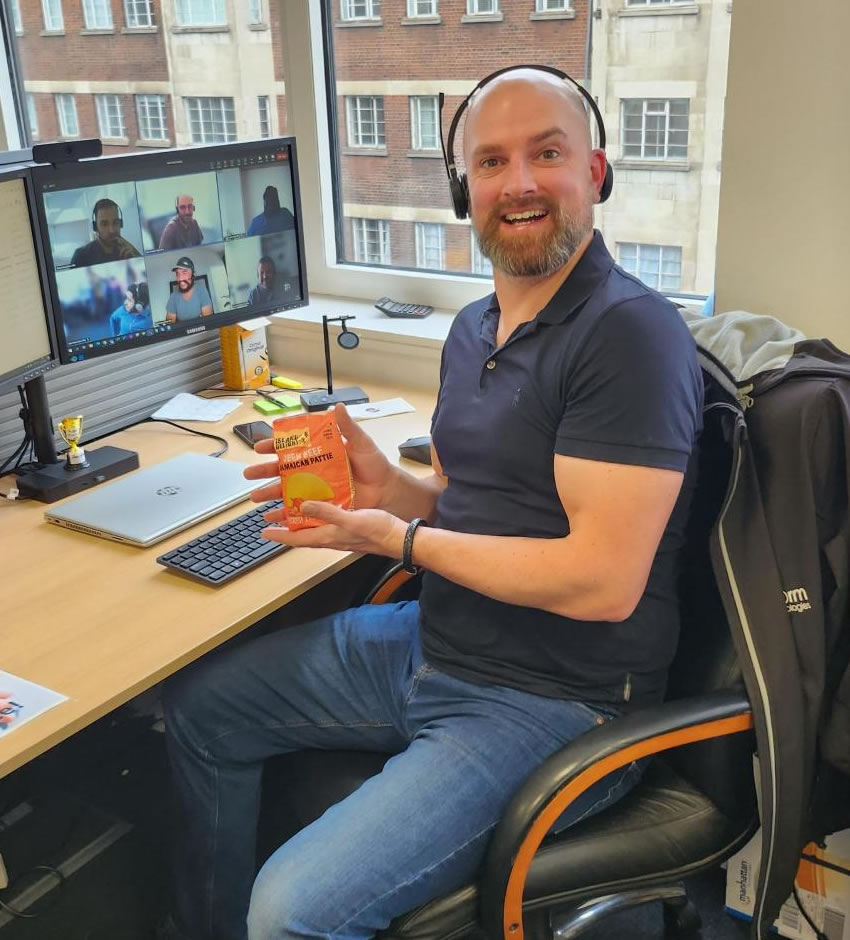 A questionnaire was featured for participants to feedback to us- this included quizzing them on whether they've ever had a Jamaican Pattie before, whether they've heard of the Island Delight brand and whether they would continue to purchase one of our patties. Although only 18% had heard of the Island Delight brand, the feedback was overwhelmingly positive: 82% (of 916 completed questionnaires) asserted they would go on to purchase our patties. We can safely assume this was due to the customer satisfaction of the pattie as 72% rated their selected pattie an 8 or more out of 10- this was on a scale of 1 (poor) to 10 (most excellent). A lot of comments were made on the flavour and texture: "very tasty, nice texture… great kick of spice". Another participant was thrilled, declaring that our patties would be "great for a snack or lunch box".
Post-campaign
On review of the campaign, we know that there is some room for Island Delight to grow, particularly with brand awareness. If we can increase our reach in combination with a convincing conversion rate (i.e., a sale at a supermarket store), we would be confident they would join and remain part of the Island Delight family based on the significantly positive feedback.
This is reinforced by the testimonials received:
"I was surprised how tasty it was. The meat filling had a great kick of spice to it and the pastry once heated was very soft and complimented the filling. I would highly recommend them and like to know where I can get some more?"

"I enjoyed it and it's nutritious and delicious. I will strongly recommend it to others"

"Taste great, I've seen these in the shops and never bought them but that will change now I know how yummy they are. So good I stole half of my colleagues".
We were delighted to hear in the Island Delight reviews that our authentic Jamaican Patties were a pleasant surprise, as one company shared their thoughts:
"To say our staff were delighted with their Island Delight samples is an understatement".
Another review expressed that "The Jamaican Patties generated a good buzz around the office, and most people enjoyed them!