Our Roots: About Island Delight & Cleone Foods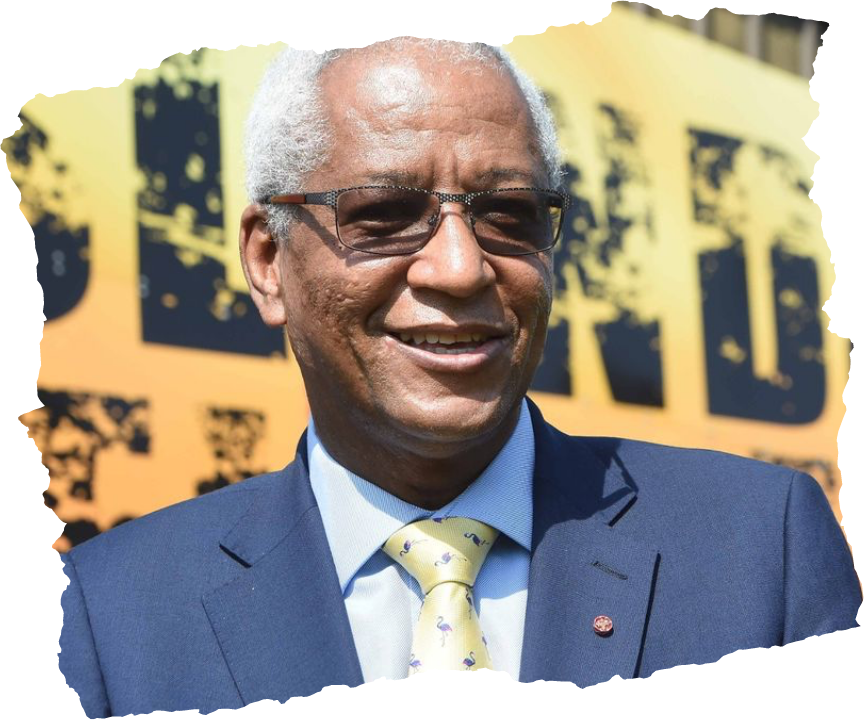 A Taste Of The Caribbean In The UK
Island Delight patties were born thanks to its founder missing his favourite snack from home.
Cleone Foods Ltd produce and distribute Jamaican patties under their registered trademark Island Delight branding.
Wade Lyn, the founder of Cleone Foods and Island Delight inventor, moved to the UK from Jamaica. He felt obliged to bring the authentic flavours of the Caribbean to his new home.
"Growing up in the Caribbean patties were a staple for all of the family. We would eat patties as a snack at lunch time or as a main meal in the evening. When I came over to the UK as a teenager I was surprised to find how difficult it was to buy a pattie, and a bag of chips just wasn't the same. Later on I decided I wanted to help bring the vibrant Caribbean tastes and flavours I grew up with to the British market."
- Wade Lyn CBE
THE BEGINNING OF CLEONE FOODS
Wade soon found his ambition outstripped that of his employer and within 3 years he was frustrated by their lack of a recognisable brand. Strong product identity was missing and he already knew this was key to business success. Then, Island Delight was born, as he took the chance to exercise his entrepreneurial spirit.
'Expansion Was Rapid'
Cleone Foods was formed in June 1988. After that, the manufacturing began in 1989 at Alma Street in Birmingham. Initially 5,000 patties were produced weekly and shipped mainly to small retailers in Birmingham and London. The expansion was rapid. Soon third party distributors and warehouses across the UK including Liverpool, Manchester and Leeds were on board with the brand.
Jamaican Patties Available Across The UK
In 1994 the company grew too big for Alma Street and moved to Icknield Street on the edge of the Jewellery Quarter. Within a year of the move Island Delight had secured an extremely important retail listing with Asda. This was initially just for their Perry Barr store, but soon was stored in others too. Tesco also signed up for their London stores in the same year. In addition, within three years Island Delight patties were available in over 100 supermarkets across England.
Cleone Foods Company Development
The history of Cleone Foods is integral to the company ethos. As well as, very close to the heart of the company owner and managing director Wade Lyn.
He was a teenager when he arrived in the UK in 1966 and was living with relatives in Birmingham. His first entrepreneurial ambitions began on the forecourt of his family's petrol station in Smethwick. This is where he worked as a pump attendant in his spare time.
After university, Initially qualifying as a teacher, Wade Lyn instead took the position as a General Manager of a small food company in Wolverhampton. Therefore, he took the chance as an opportunity to gain some 'real world experience.'
ISLAND DELIGHT TODAY
Cleone Foods and their recognisable Island Delight Jamaican patties continue to go from strength to strength, under the direction of their inspirational managing director. 2012 saw the introduction of a new line of flaky pastry patties. In addition, around 50 staff are currently employed by the company, boosting the Birmingham economy.
Wade Lyn is recognised nationally as a leading business figure. Particularly in the fields of responsible business ethics and Afro-Caribbean business community. He has also had the prestigious honour of receiving a CBE for services to industry in HM Queen Elizabeth II Birthday Honours 2013.