Island Delight Jamaican Patties
Flying Off The Shelves!
The success of Island Delight patties can be seen in their sales.
Wade's commitment to the traditional flavours of his home has never wavered. Island Delight is proud to account for 55% of the UK patties market and is continually evolving and working with new retailers.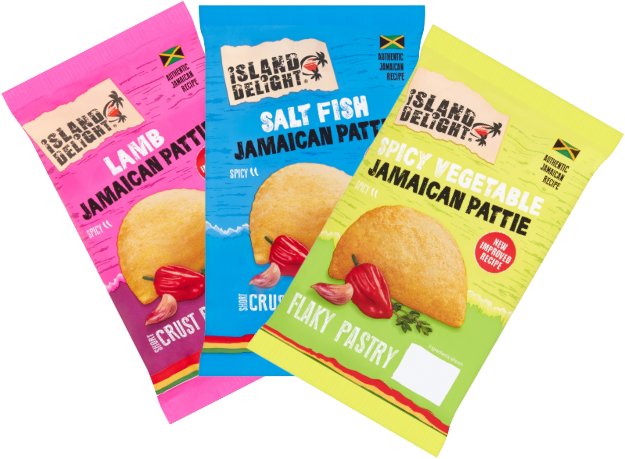 What Is A Jamaican Pattie?
A Jamaican pattie is a pastry derived from the Cornish pasty. It can contain a variety of different fillings and spices baked within a short-crust/flaky pastry shell tinted golden-yellow with turmeric. In addition, it has a spicier and more distinctive taste than the traditional Cornish pasty.
Jamaican Patties Fillings
Patties began life in Jamaica but are popularly eaten across the Caribbean and in North America. The traditional filling is seasoned ground beef. However, other common fillings include chicken, lamb, seafood, vegetables of cheese. In Jamaica the pattie is a traditional snack or street food.
Traditional Caribbean Recipe
Island Delight is dedicated to ensuring the traditional flavours of the Caribbean patties remain. In addition, the products are based off family recipes.
Although Wade is Jamaican, the Pattie is central to the cuisine of many Caribbean countries. Therefore, the flavours need to remain just so.
CLEONE FOODS CARIBBEAN PATTIES
All the recipes and products produced by Cleone Foods are based on family recipes.
The recipes have been domestically tried and tested over two generations and use the finest ingredients. Island Delight Jamaican patties and other products are supplied either frozen or chilled. As well as, with beef, chicken, lamb, vegetable and salt fish filling available. There are a variety of pack sizes and different recipe products available.
The mission of Island Delight is to promote the rich and authentic Jamaican flavours that the nation has to offer. Our Jamaican patties are just one of the original recipes developed by our founder Wade Lyn. But we want everyone to get a taste of the mouthwatering flavours.
Fortunately, as consumer interest in plant-based eating increases, more meatless options are becoming available in a wide range of food categories. Despite the fact that the typical Jamaican pattie contains meat, we've modified some of the range to allow vegetarians and vegans to partake in our delectable creations.
CHECK OUT OUR PLANT BASED shortcrust PATTIE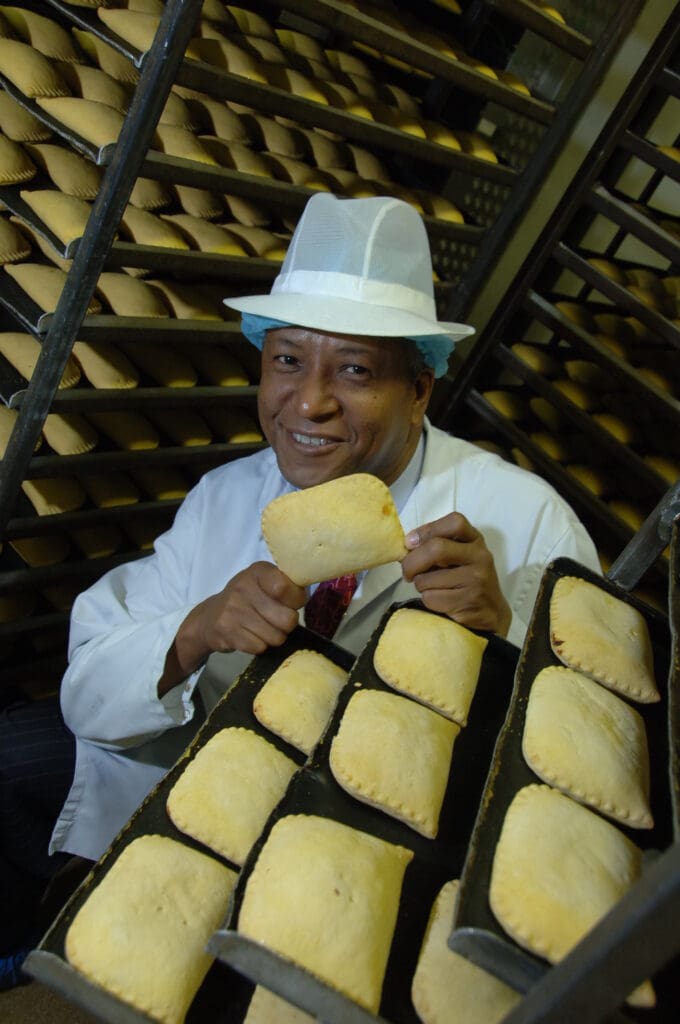 Supplying Supermarkets All Over the UK
We continuously make and serve Jamaican patties to supermarkets and consumers all over the country. To give our patties the desired spice, we use a variety of the finest ingredients. We try to buy local ingredients wherever feasible to support the community. Additionally, as part of our quality control, every batch of our fresh patties is tried and tested.
Quality Control in Every Batch
We aim to make sure every pattie we offer to customers is of the highest calibre. We live up to this value by having a BRC AA-rated site.
Our patties are wrapped in recyclable plastic after they have undergone our quality tests and controlled process. They are then carefully inserted into the biodegradable cardboard package bearing the Island Delight brand. Our package's Shelf-Ready Packaging (SRP) makes it even more appealing, especially for supermarkets.
Our batches of patties are prepared to be loaded for distribution into supermarkets throughout the UK once they have been packaged and given the final approval.