At the end of April, we attended the National Convenience Show (NCS) for the first time, taking place between 25-27th at the NEC, Birmingham. Yes, that's two visits to the NEC in the space of six months! The NEC is very close to the home of Island Delight.
We were positioned at stand B29 as seen below.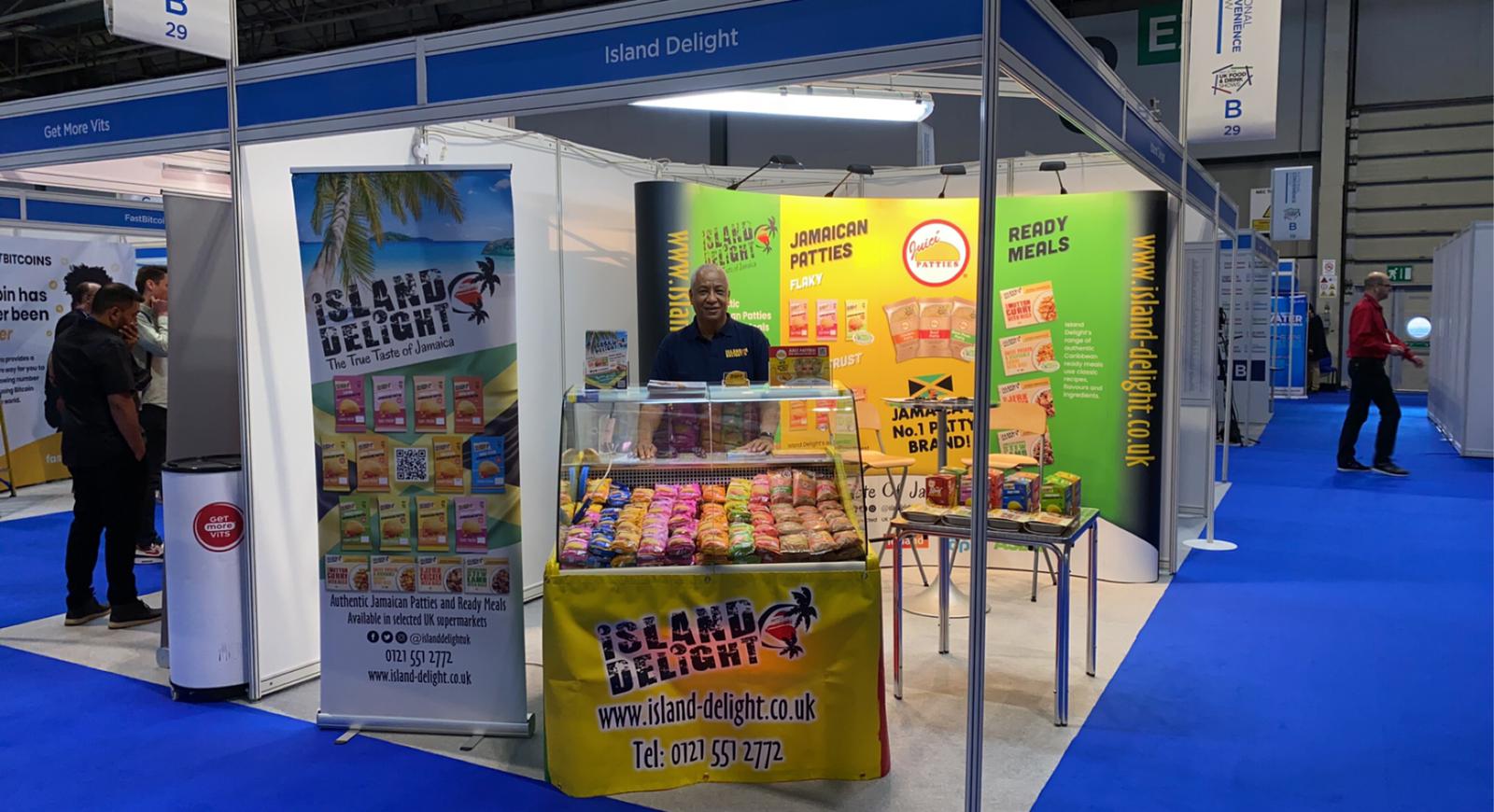 Our approach to the NCS was very much like the IFE. We looked to further expand our network, focusing on attaining new wholesalers and stores nationwide. Therefore, our stand was almost identical. Our large curved display was positioned, so that any onlookers knew exactly the origins of the product. We wanted to emphasise that we were a company promoting Jamaican cuisine. The Jamaican colours catching the attention of visitors, subsequently, enticing them to the stand.
Furthermore, we thoroughly enjoyed engaging with key stakeholders. We introduced our brand to those familiar with the type of product but also those who were new to the Jamaican Patties. We had the opportunity to really promote Island Delight and hoped those leaving the show would remember us.
New Developments
One thing to note is that our range of flaky patties and shortcrust patties are currently available to supermarkets, wholesalers and also smaller trade customers nationwide. However, our authentic ready meals are currently only available in Sainsbury's and Morrisons. We want to do something about this and we are actively pursuing our goal of making our ready meals available to wholesalers this summer. As always, we want to share the True Taste of Jamaica with as many people possible!
Contact Us
At Island Delight, we want to provide the highest-quality Jamaican patties the UK has to offer, whether you're a wholesaler or an individual retailer. We offer our best Island Delight patties in cases of 6, 12, 24, and even 48, with a variety of flavours. Ultimately, everything is up to you! If you would like to find out more about Island Delight patties, get in touch today. Call us on 0121 551 2772.
Furthermore, you may be interested to read about our previous Exhibit At The IFE In London