Cleone Foods Makes the Power List
A unique annual publication celebrating the achievements of people of African and African-Caribbean origin in Britain.
First published in 2007, it aims at presenting role models for young people of the same background. Initially, the publication was sent to schools and universities, but the network of influencers it has created, has made it popular among executive firms, recognising the talent of the inspirational group of people.
In the last 10 years, The Powerlist have grown significantly. The Powerlist Personnel recruitment firm provides placements for senior executives and graduates with blue-chip companies. Powerlist Foundation charity was another great initiative, which now provides leadership courses for young people and opened an A-level school in central London in 2015.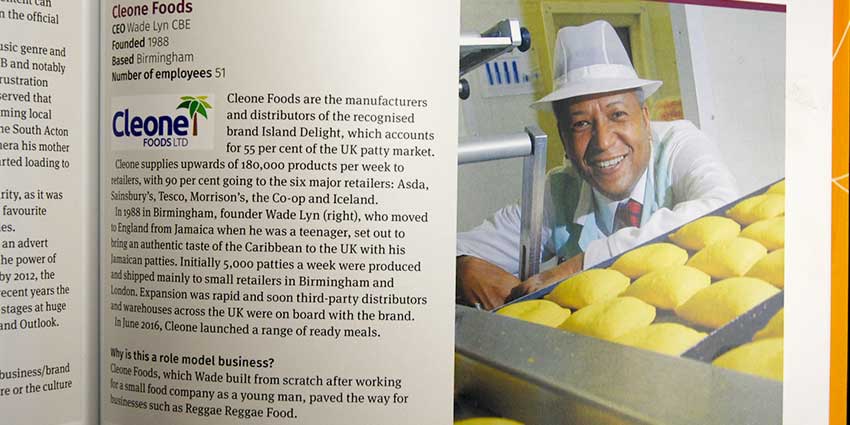 We are very proud
Cleone Foods has been included in the 2017 Power List publication in the sector of '20 of the UK's most Inspirational Businesses'. It is a great achievement to be described as a role model business and a true honour to be listed among such prominent figures as Jessica Ennis-Hill, Sir Lenny Henry, Lewis Hamilton and Mo Farah among others. Cleone Foods was built from scratch by Wade Lyn, who moved to the UK from Jamaica in his teens. We hope that his story and what we have managed to achieve here at Cleone Foods can inspire other young people to succeed in life.