Archway Academy Students visit Island Delight
We were pleased to invite students from Archway Academy to explore and learn more about our company, in a visit to our Cleone Foods factory.
The students got to find out more about the history of our company, how we make our patties and even a little bit of a taste test.
Adrian, our Production Manager led the tour and gave an introduction to the students, giving them a feel for the business, the history of Island Delight and a little about our founder Wade Lyn. The students heard all about our flavourings, how are factory works and about our customers around the UK. Our accreditations and important health and safety information was also shared in the introduction, giving the students a comprehensive understanding of how an effective food business works.
They had plenty of questions and were very engaged, asking everything from what specific flavours we produce to how long it takes to cook a pattie and Adrian's experience and knowledge ensured each question was fully answers.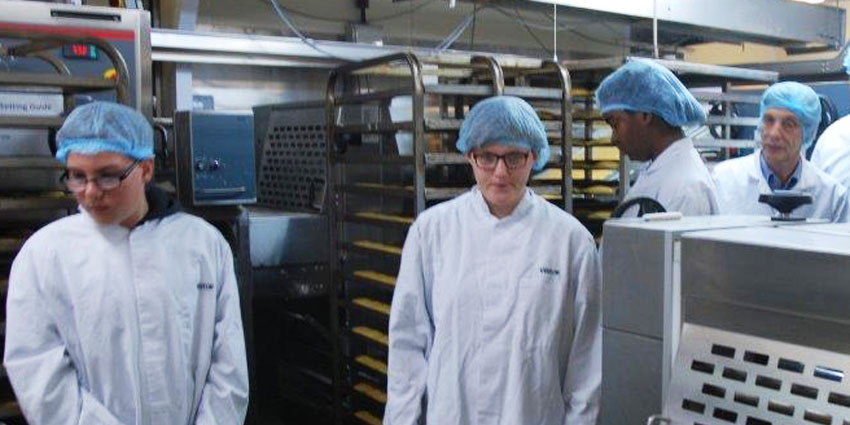 Guided Tours of Cleone Foods
Once the students had been introduced to our site and our business they split off into two groups and were led on a guided tour by Adrian and by Simon, our Product Manager. The students got the chance to see the full range of processes involved in the making of our patties and got to see each stage of pastry production through to filling and the baking process. They also got to take a look at the machinery and how it works and the packaging process too.
The tour ended with the chance to enjoy freshly baked patties straight from our ovens and the students were also given our questionnaire to complete.
How did you like our Factory Tour?
[one_half spacing="yes" last="no"]
At Island Delight we like to educate and inspire and invite school groups into our business to see how it works and perhaps get them interested in the food industry. When asked the above question students replied:
'I liked how the pastry is made and I really like the company itself'
'I really enjoyed the tour. I have learnt lots of information about how the food is made'
'Very good. I liked seeing all areas of production and the way the food is kept chilled'
'The factory experience was nice and lovely'
'It was very interesting and the tour was very informative seeing the development from ingredients to patties. Thank you'
'I really liked the pastry production line'
We also asked the students if they were surprised by any element of our factory or our products and they remarked upon the streamlined nature of the production and the how far the patties travel from Birmingham and the length of our pastry line. Other students found the whole process a surprise and this furthers how great it is to be able to show them exactly how the food production industry works.
[/one_half]
[one_half spacing="yes" last="yes"]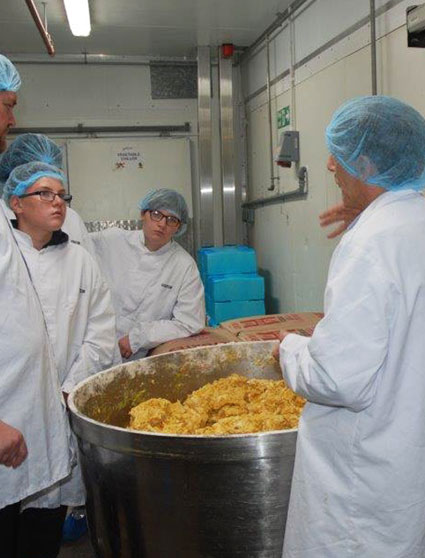 [/one_half]
How did you like Island Delight Patties?
Perhaps the most important question! We love customer feedback from absolutely everyone who tries our products so we couldn't help but ask the students exactly what they thought of our patties. Responses were overwhelmingly positive, with a little bit of market research to work on – maybe we'll produce a spicier pattie soon!
'They taste amazing'
'They are really nice'
'Very nice. I like Madras food, so would like them spicier'
'The patties were a delight'
'Delicious and lovely'
'Lovely and tasty'
Engaging with our local community is part of what makes Island Delight the company we are today and we're really pleased that the students of Archway Academy enjoyed their visit and especially enjoyed our products.