Community says farewell to Jamaican high-commissioner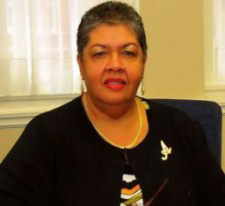 It was a great honour for our founder Wade Lyn when he was invited to attend the farewell of the outgoing Jamaican High Commissioner, Mrs Aloun Ndombet-Assamba.
Held at Kensington's Holiday Inn, in London on 22nd April, it was a fantastic opportunity to mix with the fellow business people and community leaders, all there to wish her well as she moves on to new pastures.
Wade said, "I'll look back fondly on my time working with Her Excellency, from both a personal and professional view. An advocate of community engagement, both locally and within the commonwealth, she was a shining example to us all. The chance to speak at this event and bring public recognition of her achievements over the last four years was much appreciated."
Amongst the invitees, there was also Levi Roots – a fellow Jamaican and entrepreneur. For those of you who don't know – Levi pitched his idea for a hot sauce to the Dragon's Den – with incredible results. And just like Island Delight, Levi's Reggae Reggae sauce is now a UK-wide product.
Wade said, "It was lovely having another opportunity to meet with him and compare notes. We're both really proud to be recognised as the representatives of Caribbean food in the eyes of the British public. It was a fantastic day full of friendship and recognition of achievement – within both the business and Jamaican community. I was delighted to be there and look forward to future visits to the embassy."