Island Delight Ready Meals
Ready Meals now available in ASDA
It's a very exciting week for us, as it sees the launch of our first-ever range of ready meals. As a forward-thinking company, we're always looking for new products and ways to make our customers happy, and we reckon this move is the perfect progression in that direction.
Available exclusively from Asda
(Although we are in discussion with other retailers), this new range of meals is guaranteed to appeal to everyone – not just people already familiar with Caribbean food.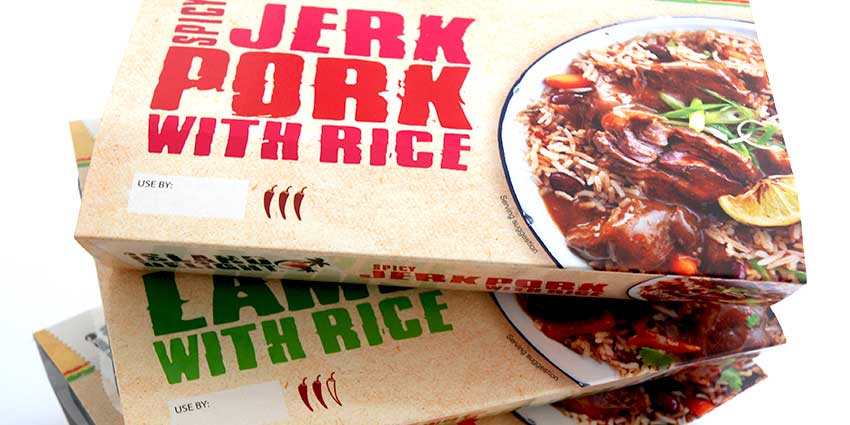 Look out for the following dishes
(In the chiller cabinet section), which are perfect for eating at any time of the day: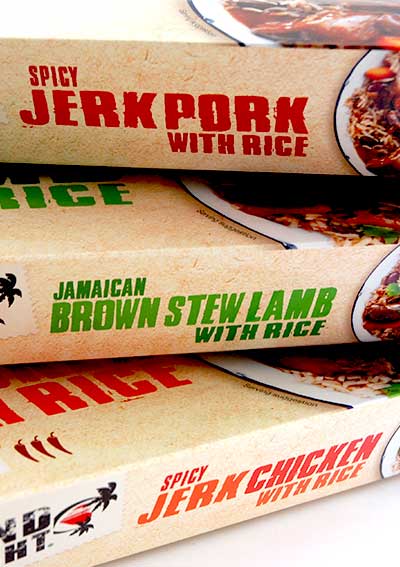 Spicy Jerk Chicken With Rice (delicious chicken marinated in herbs and spices, with carrots, kidney beans and basmati rice);
Jamaican Brown Stew Lamb With Rice (succulent marinated lamb with basmati rice, red beans, cabbage and sweet peppers),
Spicy Jerk Pork With Rice (wood smoked pork pieces marinated in herbs and spices, with carrots and red kidney beans).
Each dish comes in its own light spicy sauce to keep it moist and full flavoured, and all the dishes are in our brightly-coloured packaging, with our instantly-recognisable logo. Every one of the dishes is based on traditional, authentic Jamaican recipes, and contains naturally wood-smoked meat in order to guarantee the best flavour and quality – perfect for consumers of Caribbean foods who demand quality and authenticity, and those who are looking to try something new.
It's a real accolade to have been selected for sale in one of Britain's top supermarkets. The market for ready-meals is huge and continuously growing, so we're delighted that the Asda buyers felt as passionate about our food as we do, especially as Caribbean food is the fastest growing cuisine. We look forward to hearing your feedback on these new products! (Recommended retail price £3.99)